Recent advances in technology mean that customers can choose from a wide range of quality vinyl floors, meaning that, like traditional hardwood flooring, it is an increasingly popular choice in homes and offices.
Xylo Flooring has been supplying top-quality floors for commercial and domestic properties for almost two decades. Here is our guide to the some of the key advantages of vinyl flooring.
A Range of Colours
At Xylo our Dynamic Click range of vinyl flooring offers a wide selection of tones and shades to create different effects, and which are suitable for different rooms in residential or business premises.
If the customer wants a rustic or traditional feel from their floor, they could opt for either the Muirfield Oak or Riviera Light Walnut.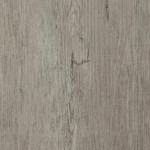 The subtle tones of Medinah Grey Oak make it ideal for modern commercial premises, such as a new restaurant or high-tech company. Our Medium or Light Grey Stone Effect flooring might be more suited to a bathroom or kitchen.
It's Easy to Install
Vinyl flooring can be much quicker to lay down than other more traditional forms of flooring. This cuts down on the disruption to customers' homes, or to business premises where time lost during installation can cost the company money.
Xylo's vinyl flooring range uses the renowned Valinge 2G click system, which is quick and simple to install.
Suitable for Range of Rooms
Vinyl does not attract dust, even in a humid environment. It is also not as cold underfoot as some other types of flooring.
This means it can be used in a variety of rooms in a customer's house, and it is particularly suitable for the bathroom and the bedroom. It means users don't have to worry about the problem of cold feet when you step barefoot out of the bath or shower, or get out of bed first thing in the morning.
It's Long-Lasting
Vinyl is also extremely versatile and hard-wearing, which is useful if your customer has areas in their home or business which get a lot of footfall, like a shop's floor or restaurant's dining area.
Our Dynamic Click range is resistant to scratches, dents, stains and fading. It also comes with a 30-year warranty on residential installations, and 10 years for commercial properties.
It's Easy to Maintain
Vinyl flooring offers no hiding-place for dust and dirt, unlike a carpet. This means it is easier to clean effectively; all it needs is a brushing or an occasional wipe down, or mopping up if you spill something on it, rather than regular vacuuming.
Its sleek, smooth surface also means that it has fewer 'triggers' for people who suffer from allergies, particularly people with asthma.
Xylo Flooring offers high-quality, competitively-priced vinyl flooring to trade and residential customers. Follow the link above to find out more about the types of finishes we offer in our Dynamic Click range.
Our customers, in the building trade, the commercial sector and the retail industry, know that they can rely on us for fast delivery and we always have plenty of stock in our London warehouses, meaning we can meet your order quickly and efficiently.